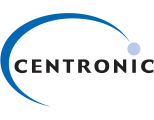 COVID-19: Centronic is still manufacturing!
COVID-19: Centronic is still manufacturing!
Like other businesses we have reduced our on-site staff to a bare minimum and have everyone who can possibly work from home doing that.
Onsite we are complying with social distancing and heightened hygiene behaviours. Even in the class 10,000 cleanroom this has required some changes!
We were delighted to learn last week that our photodiode components were urgently required for a piece of virus testing equipment. We have also been contacted by other customers who have emphasized the critical importance of our products to their "key" contributions.
We are proud of the small part we have been able to play so far in addressing this terrible emergency and we recognise and appreciate the much greater contribution being made by many, many others.

---