75th Anniversary hampers!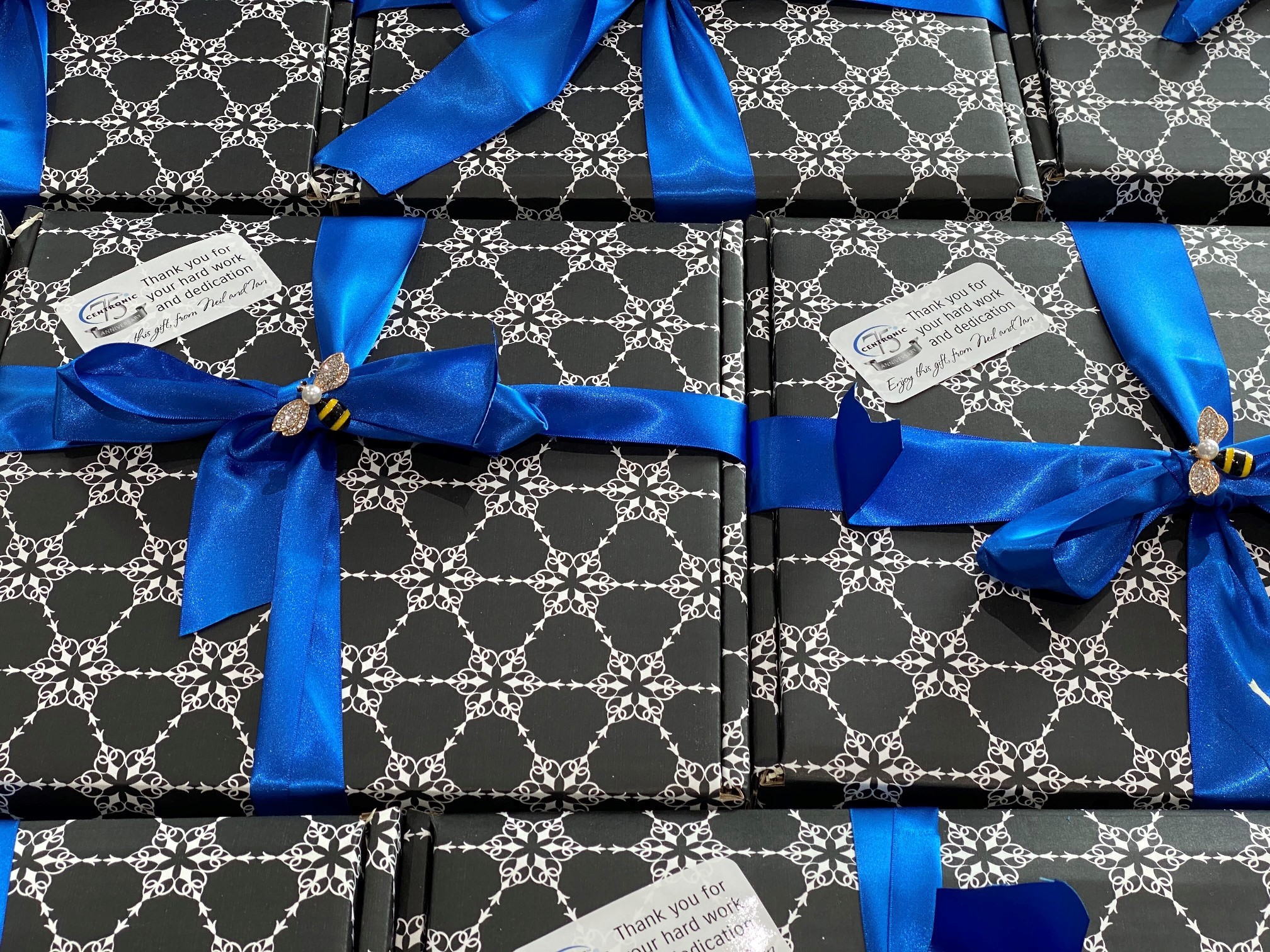 Centronic celebrated its 75th anniversary on 1 October 2020! This year also marks 20 years of ownership under Neil Foreman and Ian Crawford, and we had lots of events planned to mark both occasions.
Unfortunately COVID-19 has put a dampener on many of the grander celebrations that we were hoping to have, so instead we organised some beautiful hampers for our colleagues (complete with bee pins!), to thank them for their service, dedication and support.
Ian and Neil were on hand to personally thank everyone and hand out the hampers, socially distanced of course!
---