Easter competitions and fun at Centronic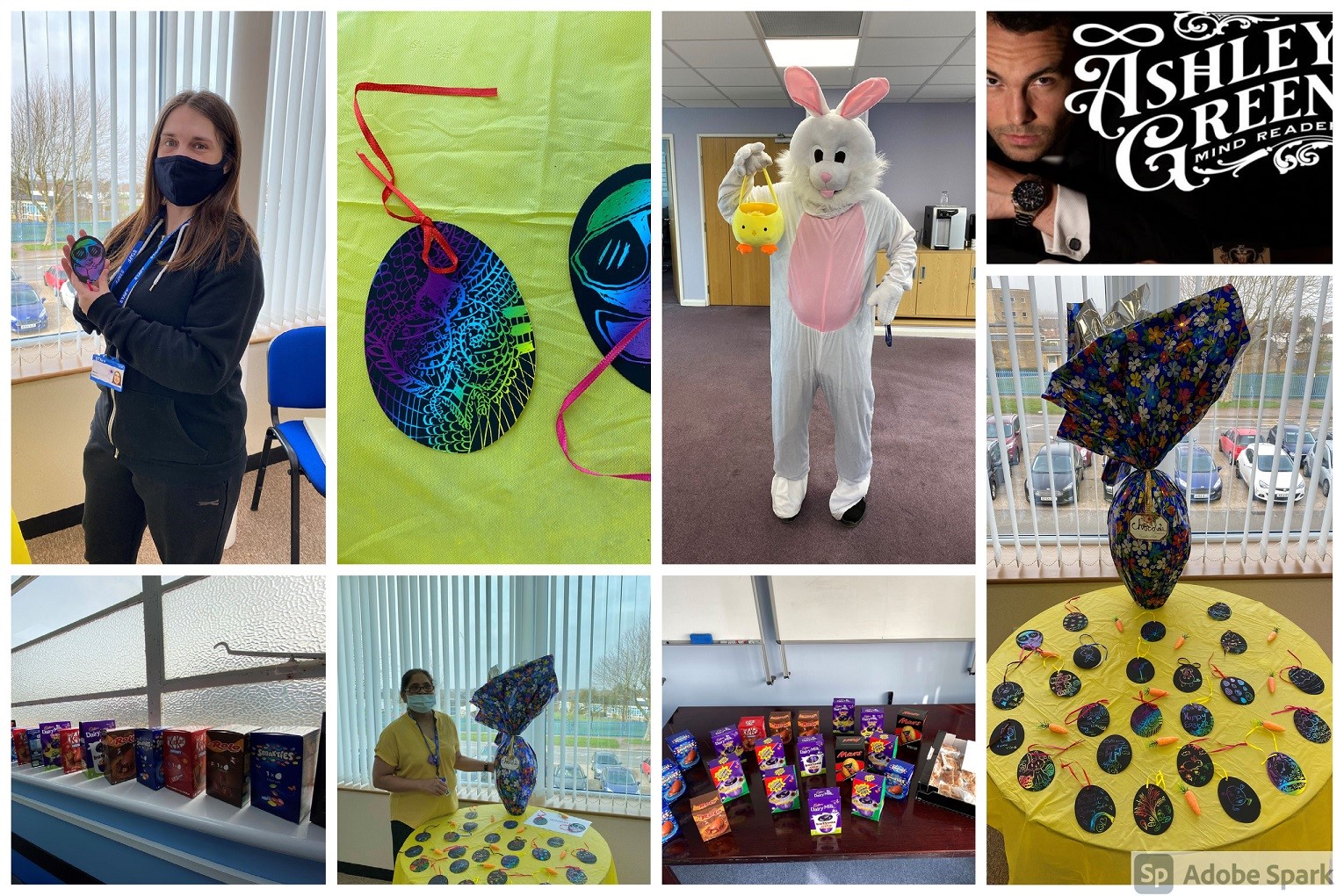 This article comes with a pun warning...
Here at Centronic we work hard, but we play hard! Easter week 2021 was no egg-ception, and we 'hatched' a few plans to make the week fun.
On Tuesday we 'laid' on a mystery event - an online mindreading show. Egg-spectations were high but it's fair to say that minds were suitably blown and everyone had a 'cracking' time! Thank you to Ashley and Dean at the Factory Of Magic for such a great show!
Our Employee Wellbeing Forum ran a egg-citing competition to design an egg with all proceeds going to charity. We had some egg-cellent entries and raised £54! Two winners were chosen and each recieved a massive box of chocolates. Well done to them!
We also held a 'cracking' giant egg raffle which raised £150 for charity! The winner, Kaly, was egg-static!
And last but not least, we wanted to give everyone a little Easter gift by way of thanks for their help and support over recent weeks and months, so everyone recieved a chocolate egg and a hot cross bun!
Happy Easter to all our colleagues!
---