Donna Boe celebrates 20 years service with Centronic!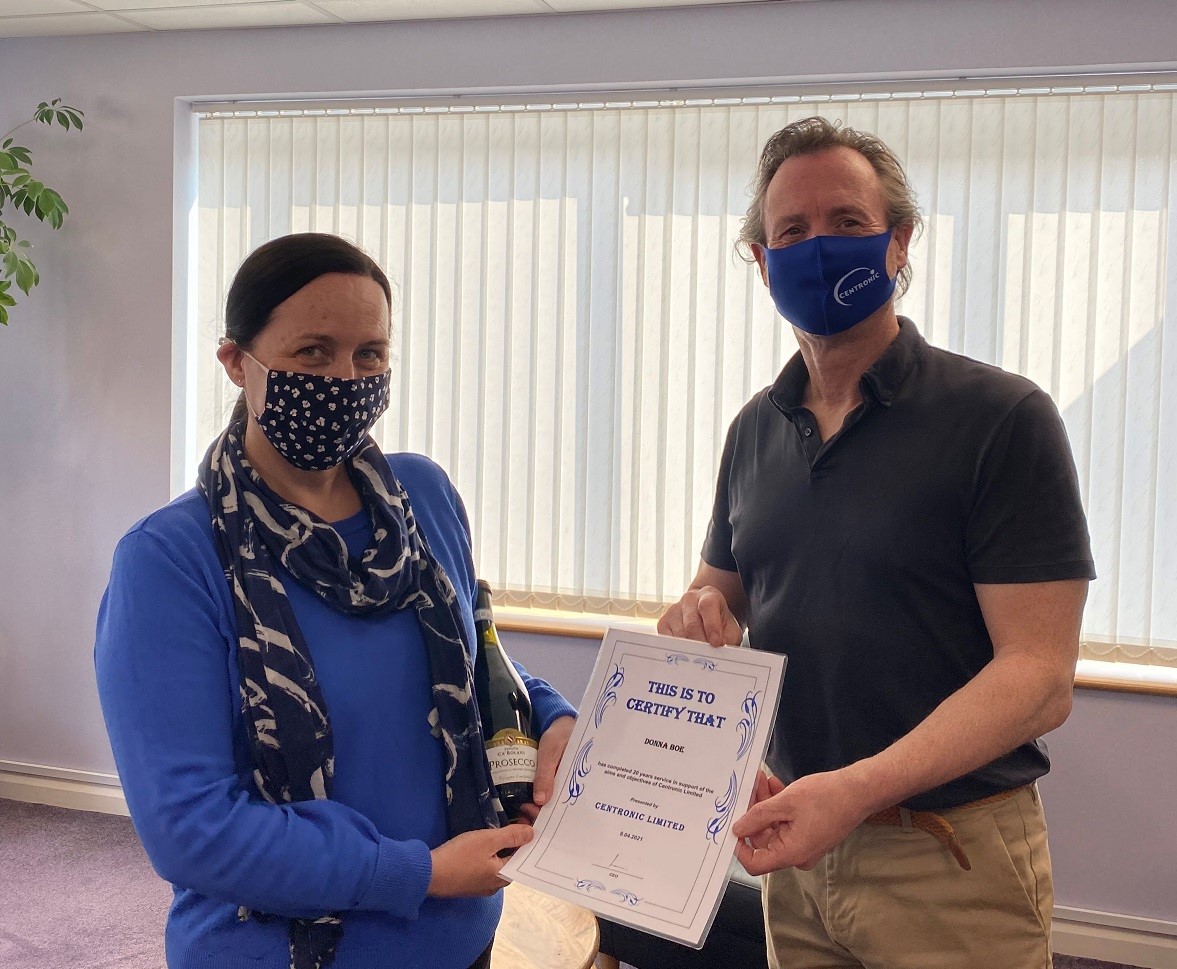 Donna joined us in April 2001 and is a Design and Development Enginere in our Enginereing department, specialising in Silicon-based Semiconductor detectors.
Donna is a key colleague within Centronic, and we look forward to many more years working with her!
She received a certificate, bottle of bubbly and an award from Neil Foreman, our CEO in a socially-distanced ceremony in the company of colleagues.
---