Tim Dunn wins the SPIRIT Award for February 2021!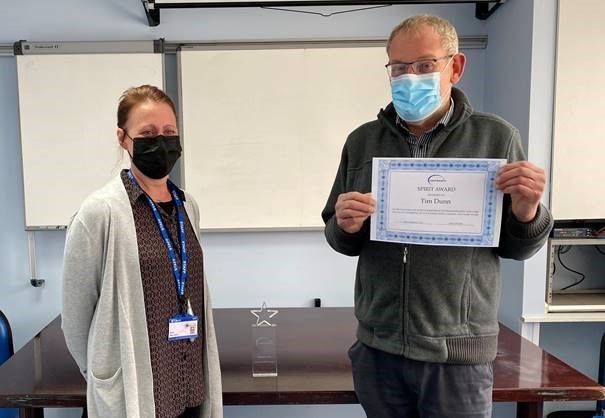 Tim, our H&S and Facilities Manager received the SPIRIT Award for his general helpfulness and the expertise that he provides across the site. The award really highlights his dedication to his job and his teamwork abilities, and shows that his work is highly valued.
Tim was presented the award by Sara Marrable, our Operations Controller.
Well done Tim!
---