Colin Batchelor with the SPIRIT Award for March 2021!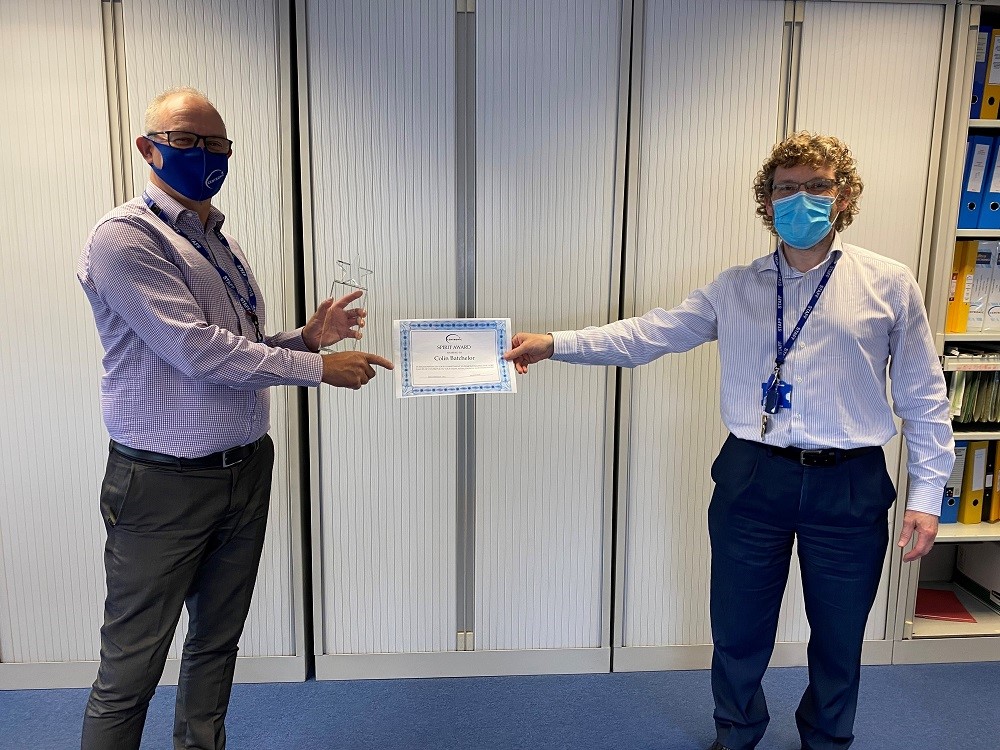 Colin, our Quality & Compliance Manager received the SPIRIT Award primarily for facilitating a successful audit in March, and for his support with reviewing and deploying new processes. In addition, the panel felt that his guidance, support and general expertise is invaluable. This feedback is echoed by the Management team who feel that he gives clear advice, he successfully interpret questions rapidly by identifying the appropriate standards and regulations, and he gives confidence and pride in all of his work.
Colin was presented the award by Dr Robert McKeag, our Technical Director.
Well done Colin!
---