Dave Myers receives the SPIRIT Award for June 2021!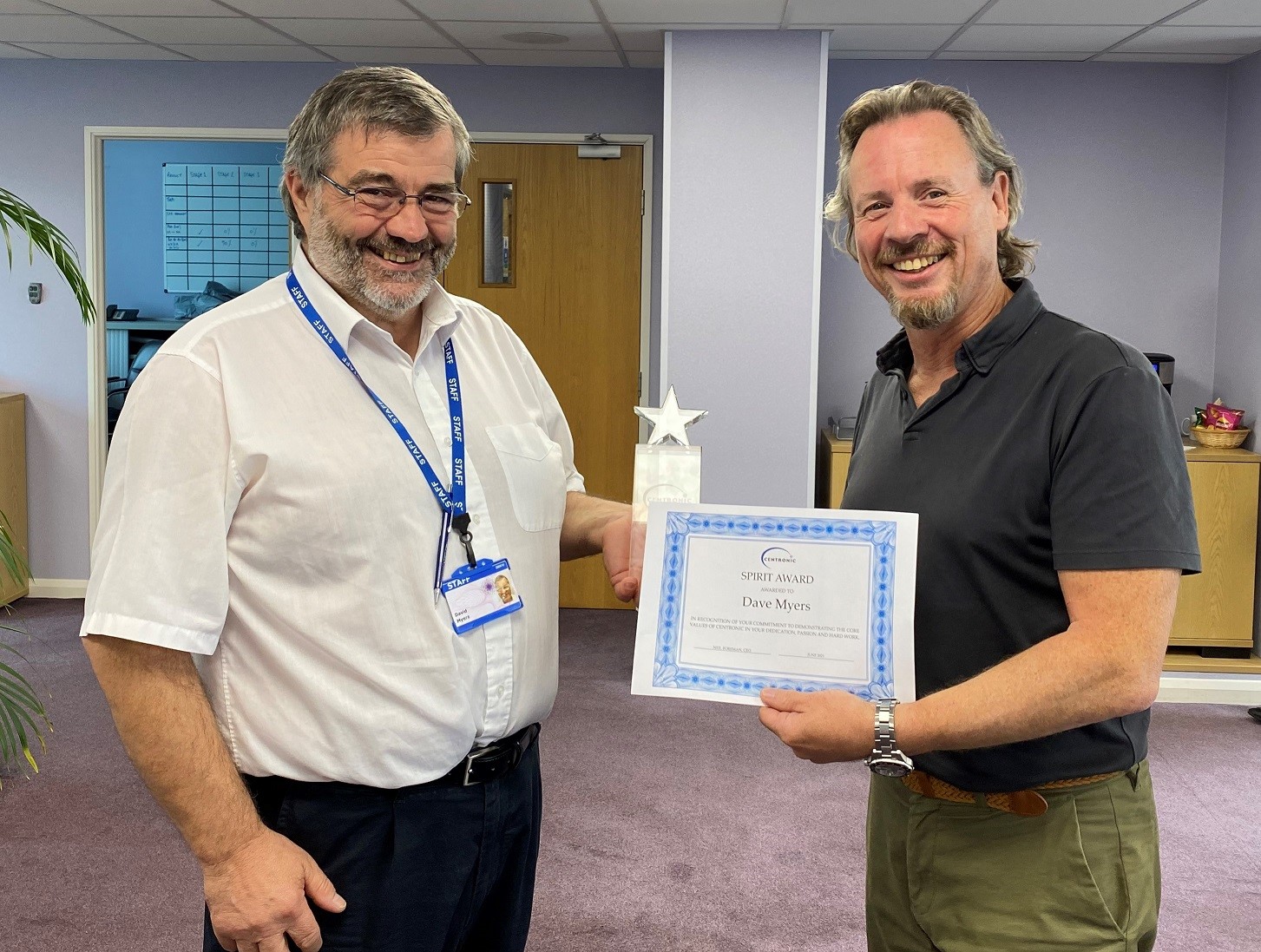 Dave was nominated in June for his good work in progressing the IG5 outer cases.
Although not his day job, Dave took it upon himself to 'make it happen', collaborating with key people in various departments. In doing so he encompassed many of our core values including integrity, results and teamwork.
Congratulations Dave!
---