Noorul Mohamed celebrates 25 years at Centronic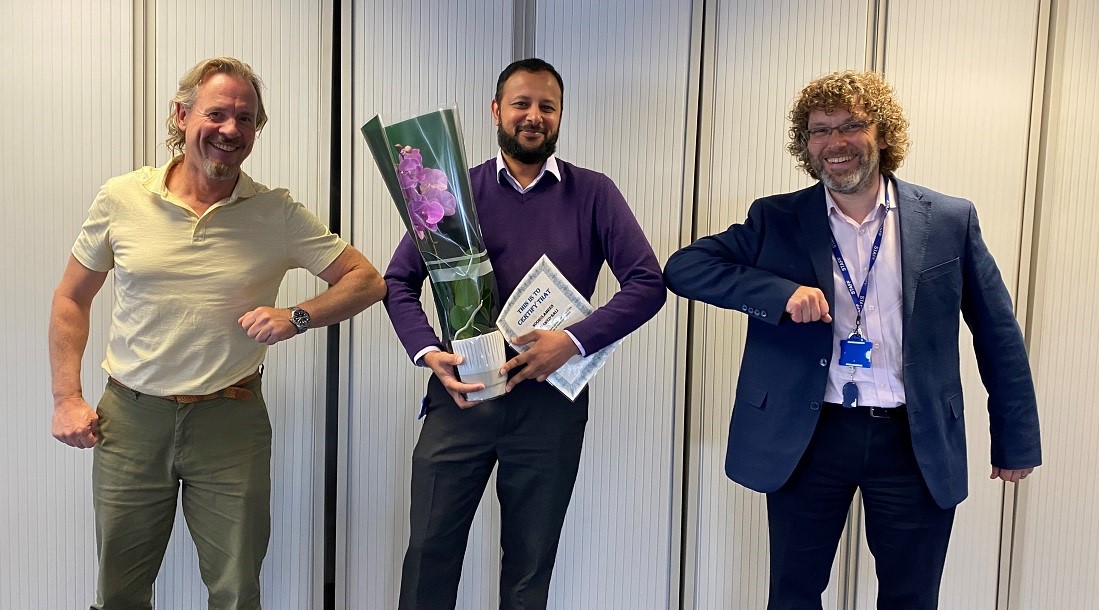 This week Noorul, our IT Manager, marked 25 years service here at Centronic. Initially joining our drawing office he quickly showed an aptitude for IT and made it his career. Noorul is now a key manager here at Centronic, ensuring that IT support systems are maintained, fully operational and continuously improved, and we look forward to many more years working with him!
Noorul received a certificate, gift and an award from Neil Foreman, CEO, and Dr Robert McKeag, Technical Director in the company of his colleagues.
---