Tapas Gurung celebrates 5 years service!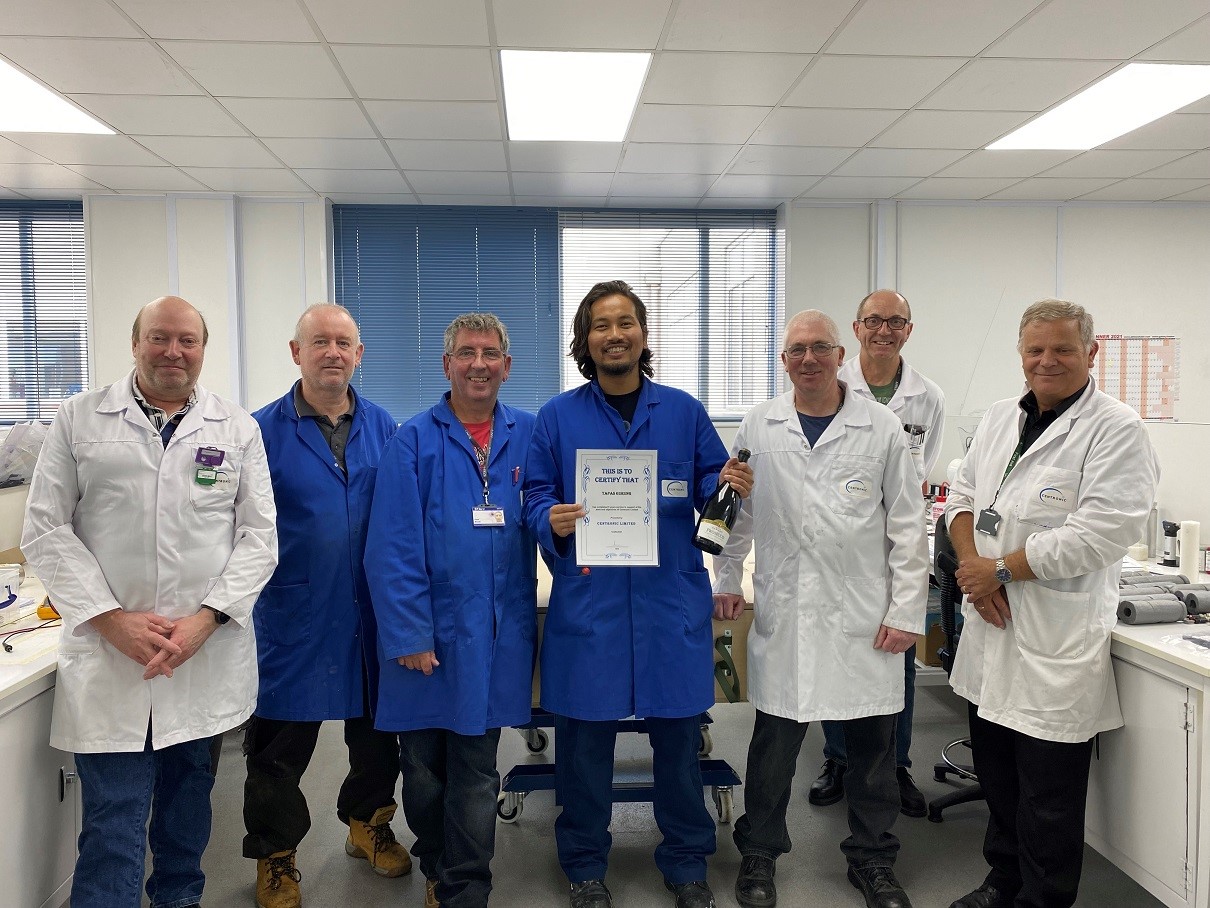 This week Tapas, one of our Precision Assembly Technicians marked 5 years service here at Centronic.
Initially joining as an apprentice, he has recently showed an aptitude for welding and has started to specialise in this area. We are proud to have supported Tapas on his journey from apprentice, sponsoring him at College and now at University, and we look forward to many more years working with him!
Tapas received a certificate, gift and an award from Martin Tomlin, Manufacturing Manager in the company of his colleagues.
---