Paul Grist retires after 36 years service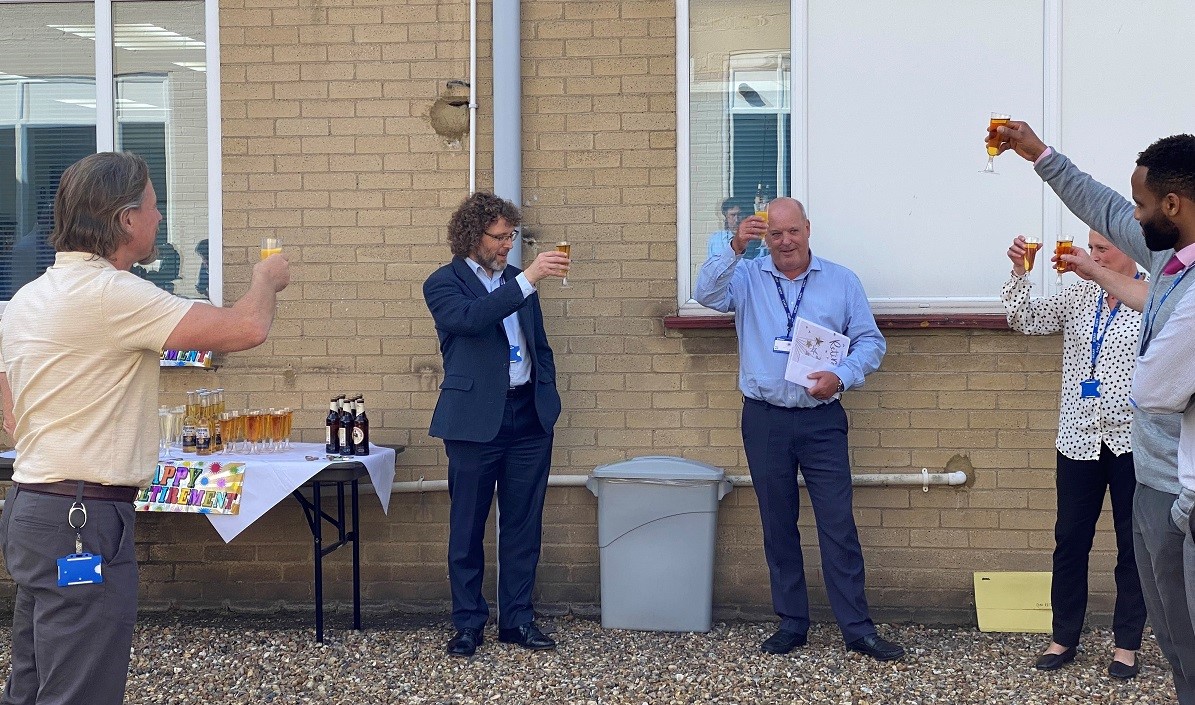 Paul Grist, our Quality Manager, retired today after 36 years with Centronic.
It was a day of reminiscing, and Paul was suitably signed off by the entire workforcewith a champagne toast and a few pub snacks on 'The Beach'!
We would like to take this opportunity to thank Paul for his support to Centronic over the last 36 years. His hard work and diligence has greatly benefited our Company, and we hope that the remaining colleagues here will strive to follow his stellar example.
---