Lewis Blackler receives the SPIRIT Award for November 2020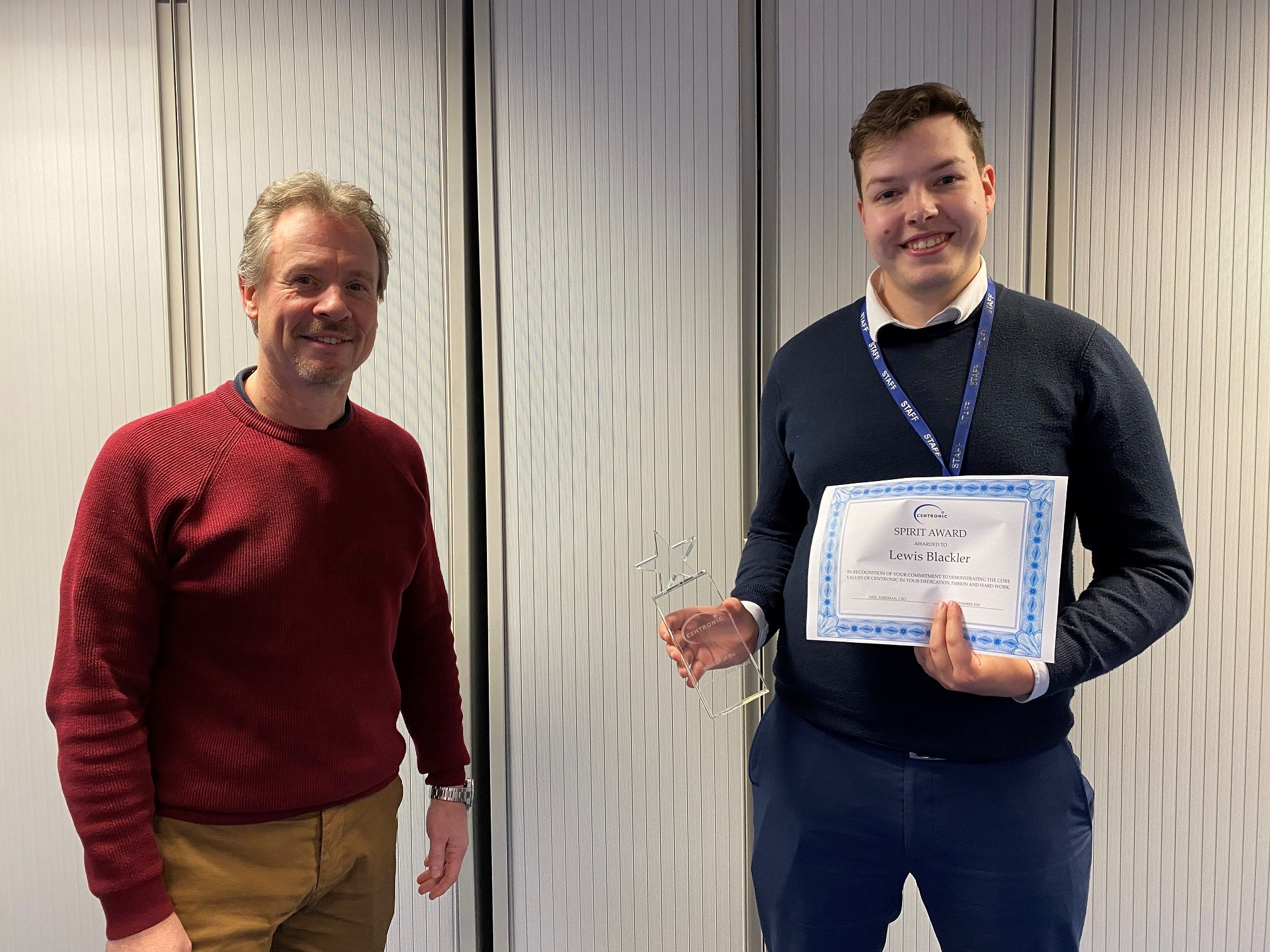 The Employee Wellbeing Forum selected Lewis from the Engineering team as the recipient for November.
Lewis received this award for his excellent work on the capping machine for the OSD100 detectors for the Semiconductor Detectors team, and his support to the Coil Wound team in terms of training and making improvements. He is calm, tenacious and helpful.
Lewis is the first of our colleagues who have won the award twice, but also for two different teams (ES and Engineering), so it shows how the impact that the high quality of his work has.
Lewis is pictured here with Neil Foreman, our CEO - and the photo will be framed and hung on our SPIRIT Award Wall Of Fame (TM), where it will stay for the next 12 months along with 11 other winners.
Congratulations Lewis!
---