Our summer 2021 student cohort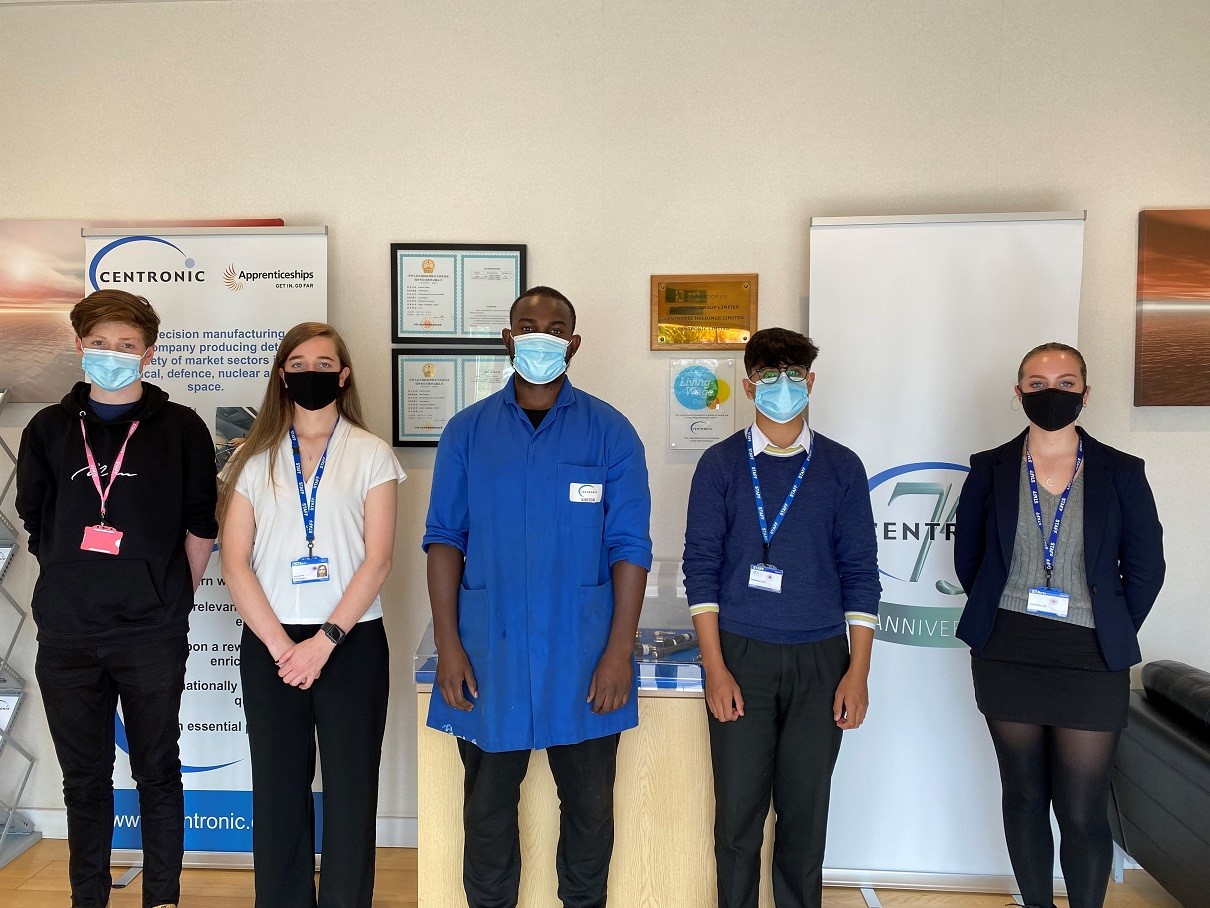 It has been fantastic to be able to continue to welcome and support a number of students this summer.
We have had 5 students on various placements; Ryan Junge is working with our semiconductor detector manufacting team until the end of August, Agustina Rodriguez has just complete an 8-week university placement through our partnership with SEPnet, working with our Test Manager, Christian Chunney-Ayivi is working in our Engineering Services team until the end of August and is actively considering an apprenticeship with us, and Alex Dacoronia-Matharu and Kirsty Hunt have recently completed work experience placements with various teams, including our Engineering and Commercial teams.
It has been a pleasure to support them all and we wish them well in their future endeavours.
If you are interested in finding out about work experience and student placements, please contact us.
From L-R: Ryan, Agustina, Christian, Alex and Kirsty.
---