Nick Beckles celebrates 10 years service with Centronic!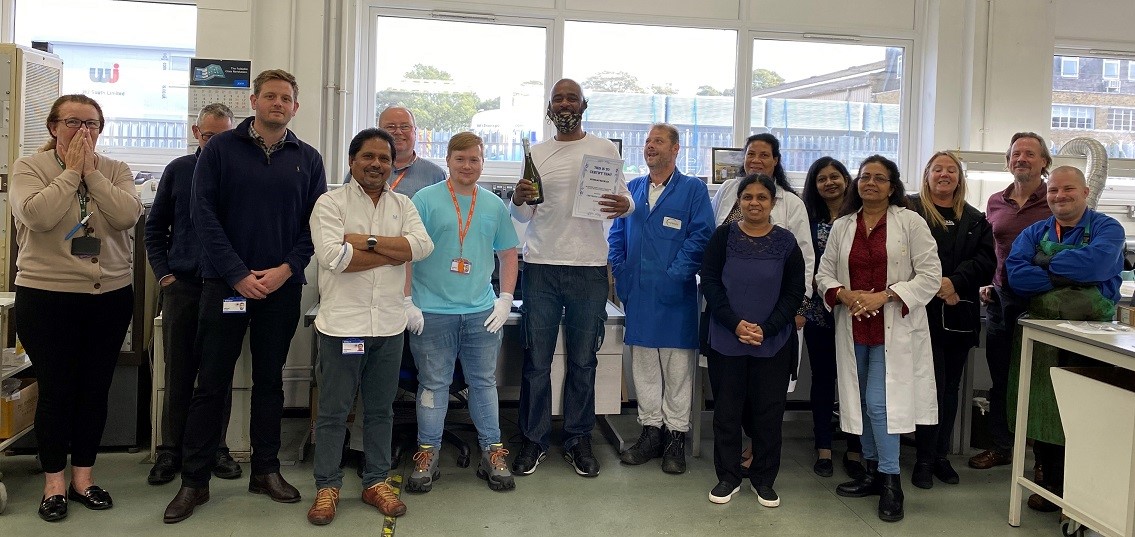 This week Nick, our Pump Supervisor marked 10 years service here at Centronic.
Nick is a key member of the GMD team and we look forward to many more years working with him!
Nick received a certificate, gift and an award from Neil Foreman, our CEO in the company of his colleagues.
---