Chris Madden marks 5 years with Centronic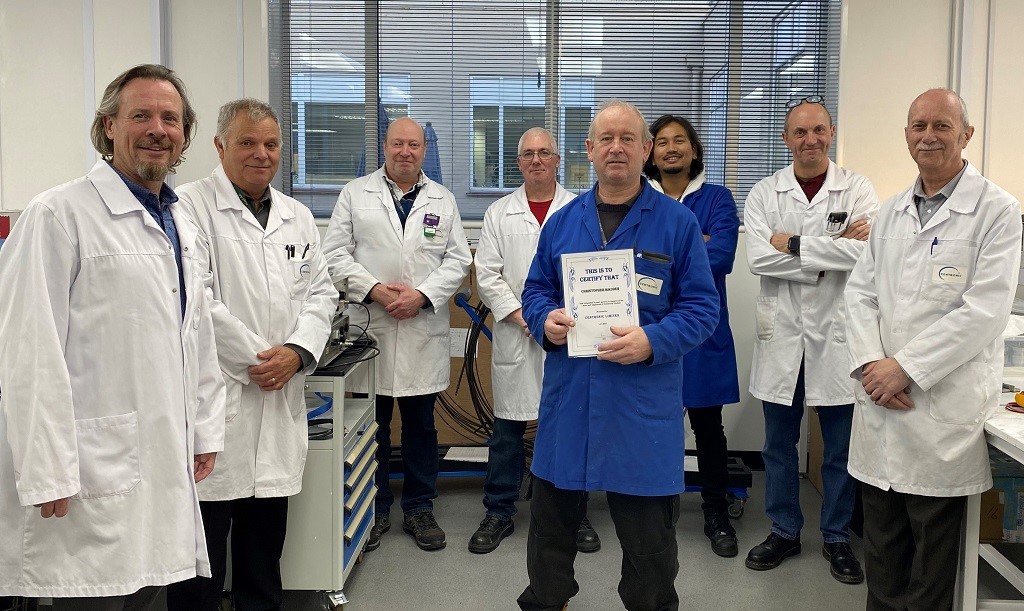 Our welder Chris celebrated 5 years service here at Centronic this week.
Chris is a valued member of Centronic and our Gas Filled Detectors team and we look forward to many more years working with him!
He received a certificate, gift and an award from Neil Foreman, CEO in the company of hiscolleagues.
---